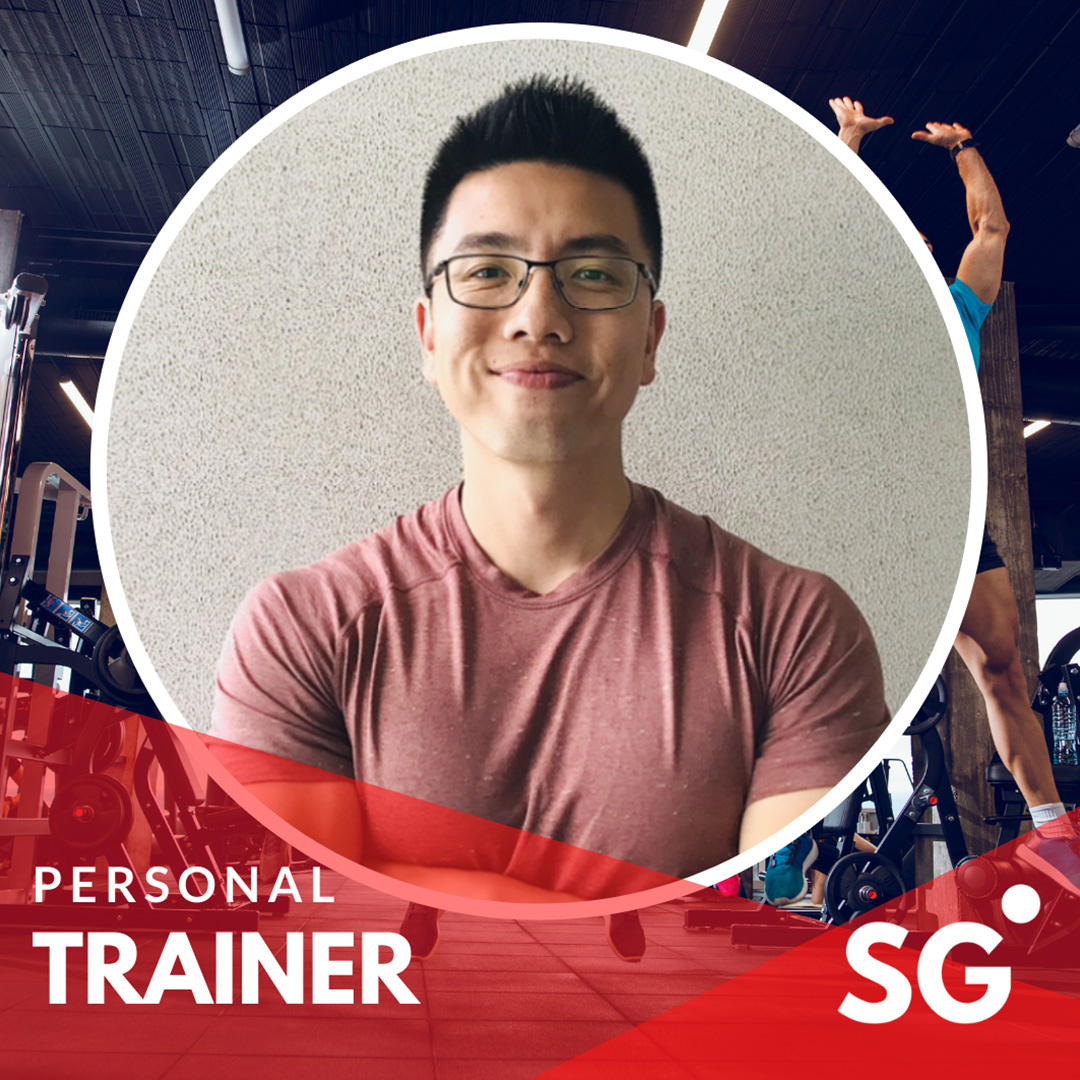 Mathew Yong
Personal Trainer
Mathew is a Certified ACSM Personal Trainer with an Australian Certificate III & IV in Fitness Training. He has worked with over hundreds of clients from diverse backgrounds, different fitness goals and helping them achieve them to get leaner, stronger and move better in the last 6+ years!
He is originally from Singapore and currently resides in Sydney city, furthering his studies in a Bachelors in Hotel Management. He teaches Personal Training LIVE in Sydney as well as specialises in Online Coaching, Zoom PT & Group Training. He founded his brand Stay Home Active whilst on lockdown to help more people to move more and stay active whilst on lockdown.
Mathew's passion for fitness lies mainly in Functional movement as the core towards getting leaner, stronger and better movements in our daily living. He strongly believes in having a holistic approach and a minimalistic mindset towards Health & Fitness.
Certifications he hold:
– ACSM (American College of Sports Medicine) Certified Personal Trainer
– Australian Certificate in Fitness III & IV (Personal Training Academy AU)
– FMS Level 1 & 2 (Functional Movement Screen Certified Trainer)
– Kettlebell Level 1 & 2 Trainer (IKFF & FTI)
– Battling Ropes Fundamentals (FTI)
– TRX STC (F1 Recreation)
– Functional Training 101 (TWIST)
– Trigger Point Level 1 & 2 & Rumber Roller Fundamentals
– REHAB Express Trainer (FIT SG)
– Plant Based Nutrition Fundamentals (FIT SG)
– Certified Power Plate Trainer (CPPT F1 Recreation)
– Certificate of Attendance in Fitness Conferences:
*Asia Fitness Conference (Bangkok) 2015-2019
*FILEX Convention (Sydney) – 2019
Job Title
Personal Trainer
Links
Skills
Speciality Training
Certified Functional Movement Screen Specialist Level 1 & 2
Certified Functional Movement Training Specialist (ACE)
Functional Training 101 (TWIST)
ACSM, ACE CPT
Australian Cert 3 & 4 in Fitness
Achievements
Started working out only at age of 21. Started with 30+% body fat, able to perform 0 pull ups, 10+ push ups. Peak @ 10% body fat, able to perform 20 pull ups, 50+ push ups in 1min.
Joined Nabba Physique Competition in Nov 2016
Professional Experience
Apr 2020-Present
Founder and Head Coach of Stay Home Active
Aug 2014-Nov 2020
Company: Fitness First Singapore & Fitness First Australia
Roles: Gym Instructor, Fitness Instructor, Fitness Team Leader, Fitness Manager, Membership Consultant