GROWTH OF THE FITNESS INDUSTRY IS SINGAPORE
With an ever growing interest and awareness of health and wellness, the fitness industry provides immense potential for success and continued progression for those in pursuit of professional accomplishment. Self proclaimed as behind those more evolved fitness industries in the USA, UK and Australia, the Singapore fitness scene continually evolves as new research, programs and fitness trends take shape.
With this evolution comes natural employment growth and we it is important to optimise these opportunities for our current and aspiring workforce. FitnessSG will ensure that our trainers are well informed, exposed to the variety of opportunities and career options available. By instilling confidence in the new generation of trainers we hope to optimise their chance for success and professional fulfilment.
THE INDUSTRY WANTS YOU CERTIFIED
The fitness profession continues to expand, placing greater emphasis on the need for qualified, skilled and competent trainers. As an expansive industry, fitness and wellness offers prospective trainers an array of both academic and occupational paths to consider, from practical, hands-on training through a certifying association to broad academic study in a four-year degree program.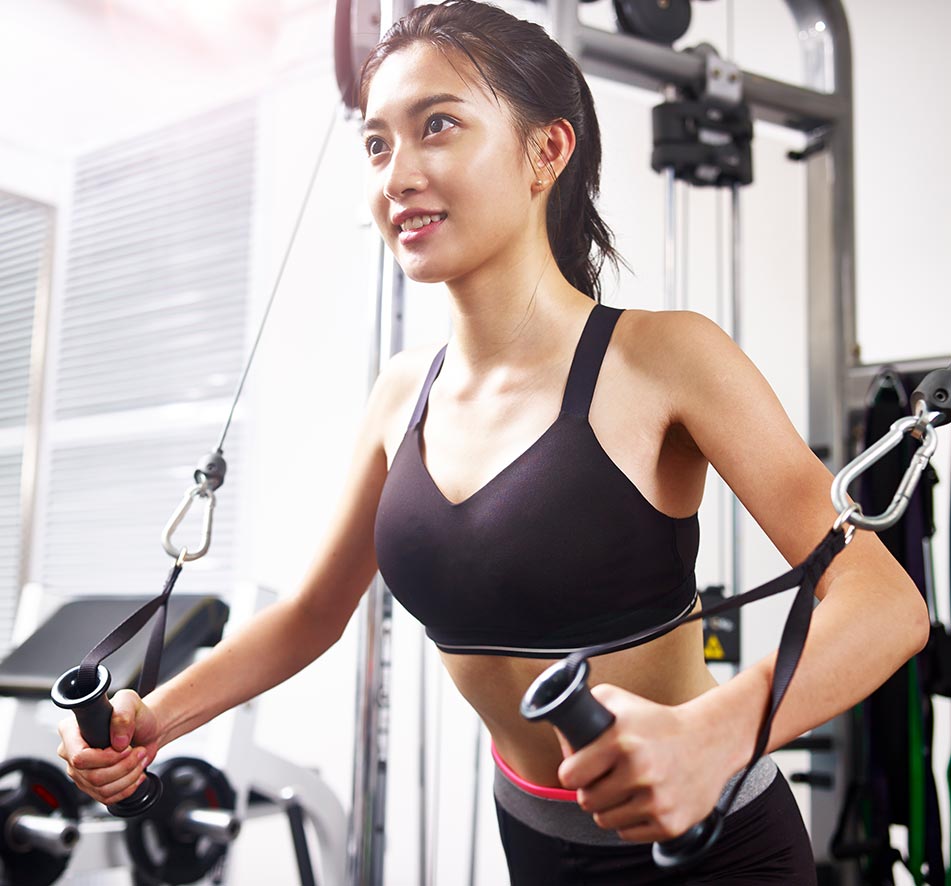 VOCATIONAL QUALIFICATIONS
Vocational and technical schools typically offer either short-term personal training programs or courses that focus on a specific personal training certification program, such as the Certified Personal Trainer (CPT) examination from the National Academy of Sports Medicine. Vocational programs are career-focused, allowing students to concentrate their studies in an area of interest (e.g. aerobics), without completing the requirements for an entire degree.
DIPLOMA PROGRAMS
Diploma programs are designed to be short, professionally oriented instruction that prepares graduates for direct entry into a career field. RP and ITE students may select from several types of training, including stand-alone certificate programs, personal training programs, and formal associate diploma programs in majors such as exercise science, kinesiology, and personal training. The goal of each of these programs is to prepare graduates for national certification examinations.
PERSONAL TRAINER COURSES
Personal training courses are offered directly by certifying bodies, such as the American College of Sports Medicine. These live clinics last one to three days in length, serving as exam preparation workshops that include lectures and practical instruction from experienced and certified trainers. At the conclusion, graduates are prepared to take national certification examinations.
DEGREE PROGRAMS
Four-year universities and colleges offer undergraduate (bachelor's) and graduate (master's/PhD) programs for individuals interested in expanding their knowledge of personal fitness, wellness, and health. These programs are much broader in scope, with curriculum that covers both general education and courses in specialized fields, such as exercise science.
CHOSE YOUR SPECIALITY
Before embarking on any form of training, it is important to decide on a career pathway. Prospective trainers can select a specialisation that matches their skill sets, personal interests, and professional goals. Do you want to work in group exercise? One on one personal training? Specialist performance oriented programming? Once you determine your path, review the various fitness certifying bodies and each of their fitness certifications. Select the program that makes the most sense, from a preparation and professional outcome point-of-view.
Make sure you consider your key interests and what you are passionate about as this will essentially become what your living. Be sure to identify your personal strength and weaknesses and optimise your chance for success. Look at how you can match your studies with experience and hands on job application as well as find the right balance between academic and vocational application to options your learning experience. If you're not sure on your exact preference and interest you can look to try our some short CEC courses first to give you a taster.
BUILD ON YOUR PORTFOLIO & EXPERIENCE
Once you have passed your exams and are a certified personal trainer, you are qualified for positions in a variety of fitness settings. Now what?
Many trainers start by gaining experience and exposure to their preferred role by embarking on a mentorship program. This allow you to begin by shadowing an experienced trainer before seeking about full-time opportunities, allowing a chance to boost your CV and understand the workings of a full-time employment role. Others choose to work as independent professionals, building a client base to operate as a freelancer or self-employed. You may even have an entrepreneurial streak and look to start your own business or gym. Either way, building a portfolio of clients, industry connections and continuing your education can make you more marketable and help differentiate your services in a very competitive market.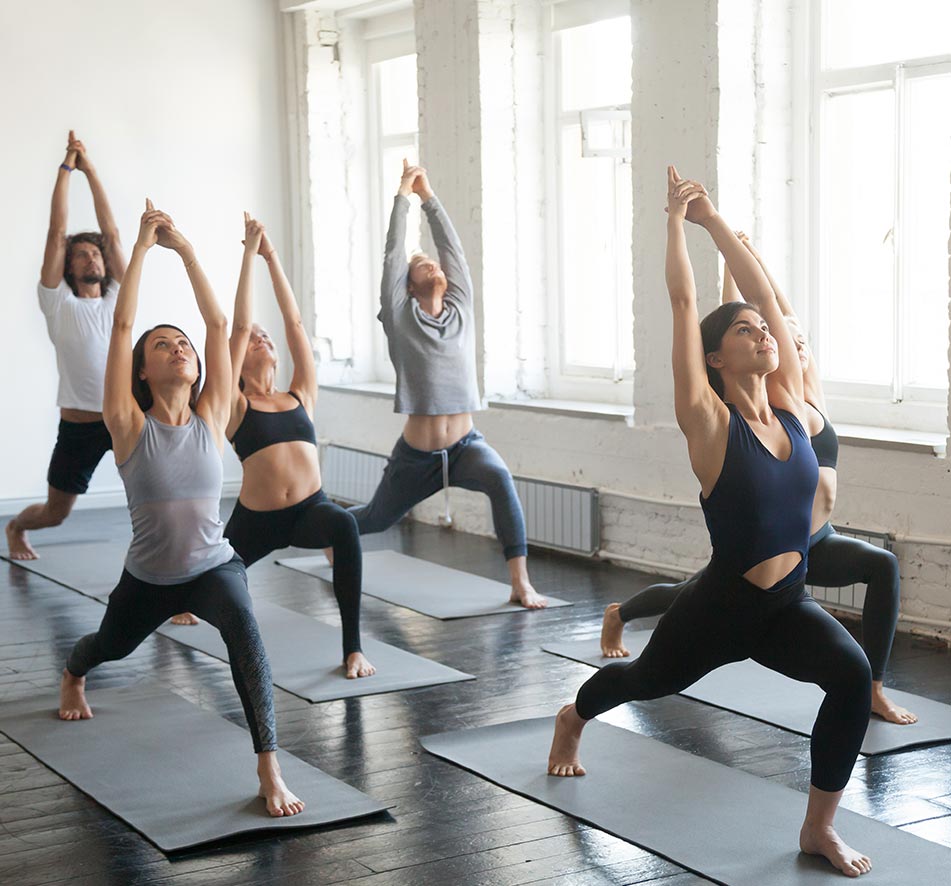 PERSONAL TRAINER CAREER CONCENTRATIONS
The fitness industry is large and diverse, meaning there is an abundance of personal trainer careers to consider. Earning a Certified Personal Trainer certification can open the door to new fitness paths in nutrition, conditioning, performance, sports medicine and more. Below are five examples of potential career specialisation for individuals seeking to go beyond personal training.
Exercise Physiologist
Exercise physiologists understand how the body responds to stress created by physical activity. Working with diverse populations, ranging from world-class athletes to individuals with chronic diseases, exercise physiologists help others maintain, improve or enhance their overall fitness, health, and physical performance. An undergraduate degree in kinesiology or exercise science is usually required, along with national certification from the American College of Sports Medicine and a master's degree and board certification from the American Society of Exercise Physiologists for clinical positions.
Sports Nutritionist
Sports nutritionists are experts in nutrition, in particular how the body uses food to fuel physical activity. Broadly, they help a diverse array of clients (e.g. sports teams, wellness programs) to develop nutritionally sound menus, implement nutritional education programs and assist in one-on-one nutritional counseling. State educational requirement vary, but a bachelor's degree in nutrition, kinesiology, exercise science or related field is the typical minimum educational requirement. Certification from the American Dietetics Association or board certification from the Commission on Dietetic Registration are commonly required.
Group Exercise Instructor
Group exercise instructors design, develop and lead group personal training sessions. Classes spread across different fitness activities, such as yoga, aerobics, cycling and Pilates. Instructors participate along with their clients who follow the lead. In their programs, group exercise instructors motivate clients, ensure they exercise safely, and implement transitional patterns from one exercise to the next. Professional certification from organizations such as the American College of Sports Medicine and American Council on Fitness are typically required for employment.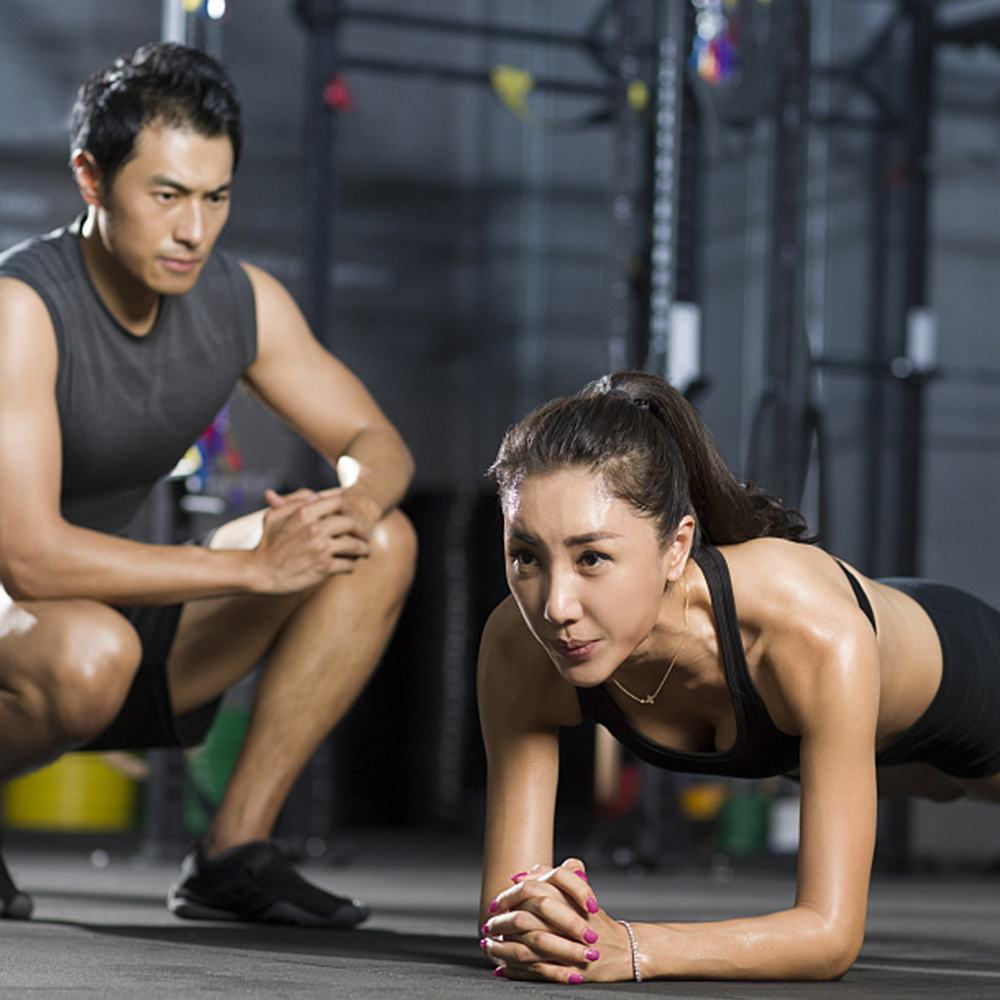 Corrective Exercise Specialist
Corrective exercise specialists have unique knowledge of posture and the mechanics of body movement. They help clients dealing with flexibility issues, joint pain or muscle instability by developing individualized and corrective exercise programs. Assessing clients, corrective exercise specialists work to restore full body movement in clients. Professional experience and a Certified Personal Trainer certification are generally required before earning a Corrective Exercise Specialist certification from the National Academy of Sports Medicine.
Strength And Conditioning Coach
Strength and conditioning coaches have two directives when working with clients: 1) to help improve their athletic performance and 2) reduce athletic injuries. Although they traditionally work with sports teams, strength and conditioning coaches may also work in physical therapy clinics, fitness clubs and high schools. Responsible for developing conditioning programs, teaching proper lifting techniques, and monitoring athlete's performance, strength and conditioning coaches work to ensure athletes maximize their potential while minimizing their exposure to injuries. A bachelor's degree, previous fitness experience and certification from the National Strength and Conditioning Association is typically required.
DEVELOPMENT NEVER STOPS
No matter which pathway you choose to embark upon, just know that the journey never ends. You can never been over qualified or too experienced. The tick is to ensure you balance your educational and practical application to ensure that you are leaning the skills and science but also optimising the opportunity to put them to practice. Be sure to seek out new opportunities for growth, continually seek advice and support of your peers and employers and leverage on platforms like FitnessSG to build your brand awareness, help make client connections also way actively be your biggest advocate.
For more information on careers be sure to check out our online job listing or contact our professional team with your enquiry.